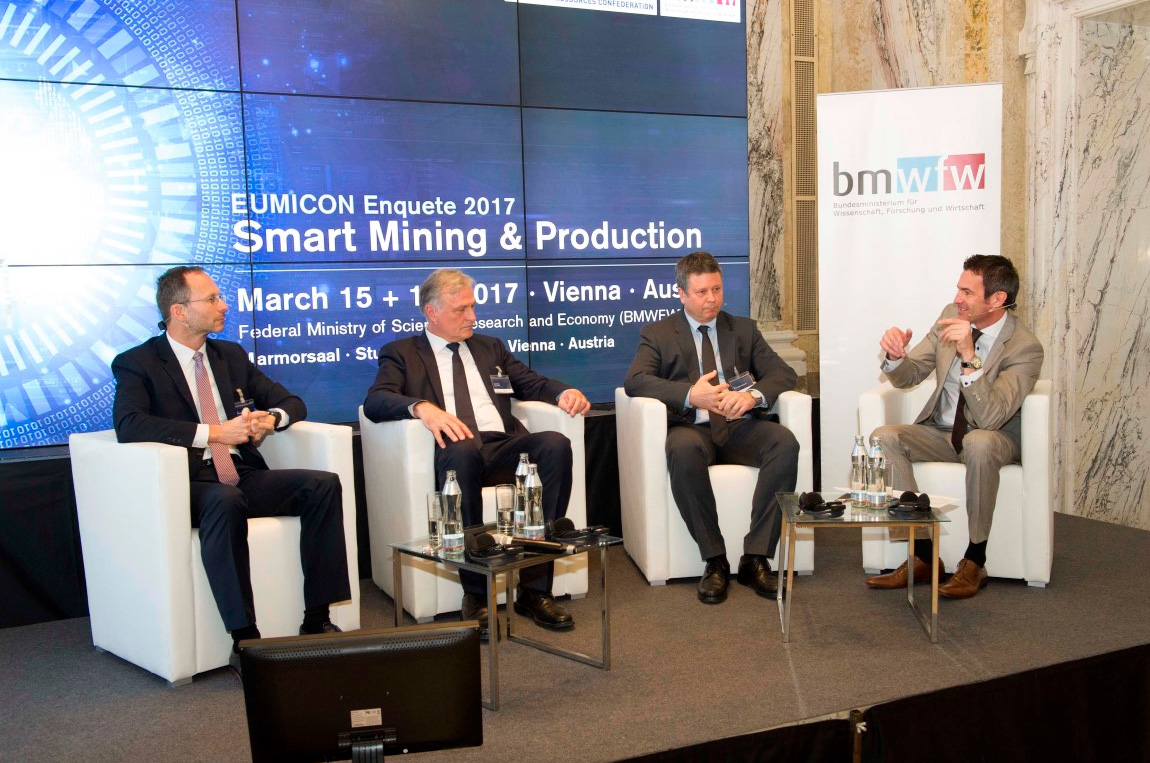 EUMICON Enquete 2017
EUMICON hosted the 2017 Enquete edition in Vienna from 15 to 16 March 2017. The event was focused on the smart mining and production.
Among the participants, there were over 150 stakeholders from industry, Member States representatives, international organisations and scientific expers, sharing their main issues in different panel discussions.